OSMOSE Partners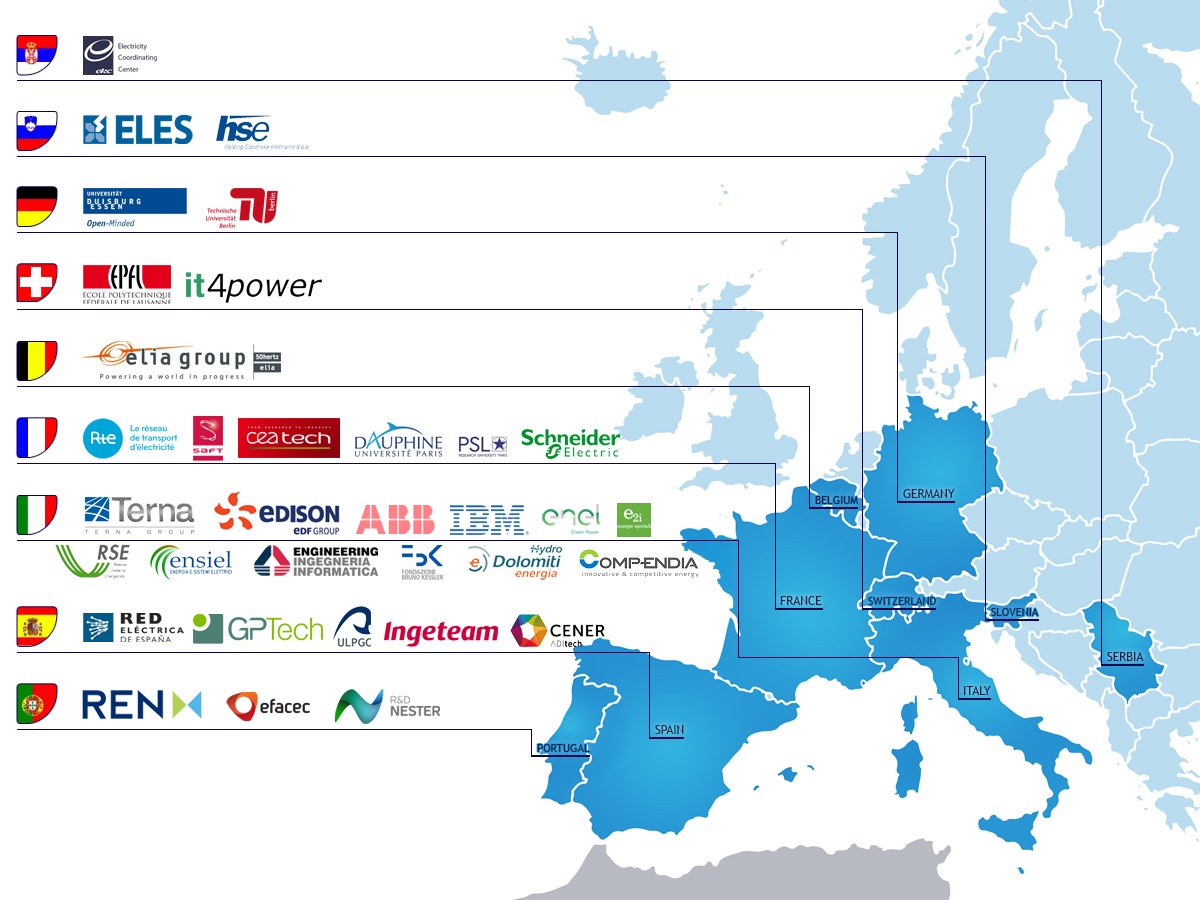 Belgium

ELIA

Elia is Belgium's high-voltage transmission system operator (30 kV to 380 kV), operating over 8,000 km of lines and underground cables throughout Belgium. Our company plays a crucial role in the community by transmitting electricity from generators to distribution systems, which in turn deliver it to the consumer. Elia also plays an essential part in the economy, as our system supplies power directly to major companies connected to the grid.

France

Germany

UDE

The UDE is one of the youngest universities in Germany and thinks in terms of "unlimited possibilities" instead of possible limitations. Located in the heart of the Ruhr metropolis, the UDE has 11 faculties working to develop ideas with a future. They are strong on research and teaching, embrace diversity, promote academic potential and fight for genuine educational equality.

TU

The internationally renowned TU Berlin is located in Germany's capital city at the heart of Europe. TU Berlin strives to promote the accumulation of knowledge and to facilitate technological progress by adhering to the fundamental principles of excellence and quality. Strong regional, national and international networking with partners in science and industry is an important aspect in all these endeavors.

Italy

Portugal

REN

REN – Rede Eléctrica Nacional, SA: its mission is to guarantee the continuous supply of electricity at the lowest cost while satisfying all quality and safety criteria, maintaining the balance between supply and demand in real time, defending the legitimate interests of market agents and reconciling its roles as a system operator and network operator.

EFACEC

EFACEC Energia, Máquinas e Equipamentos Eléctricos SA is a member of the EFACEC Power Solutions Group, the largest Portuguese group in the electromechanical area. The areas where EFACEC Energia is active involve the supply of turnkey engineering systems, including basic and detailed project, procurement, assembly and testing. EFACEC Energia carries out its activities in the fields of Energy, providing Energy Solutions projected for Power Generation, Transmission, Distribution and Power Systems Automation.

NESTER

Centro de Investigação em Energia REN - State Grid, S.A. (R&D NESTER) is an energy research centre created through the partnership between REN (REN – Redes Energéticas Nacionais, SGPS, SA) and State Grid Corporation of China (Transmission System Operator - TSO and Distribution System Operator - DSO in China). This partnership started on May 24th of 2013, during the last phase of REN's privatization in 2012.

Serbia

EKC

Electricity Coordinating Center (EKC) is a consulting and software company with significant experience in European and SEE Electricity Market, as well as Middle East and Central Asia. EKC provides a full range of incorporated strategic business and technical consultancy and engineering leading models and methodologies in field of Electricity.

Slovenia

ELES

ELES is an integral part of the Slovenian electrical power industry. The company's headquarters are located in Hajdrihova 2, 1000 Ljubljana, and other 14 business units are located all across Slovenia. As the system operator of the Slovenia's transmission network, ELES preserves the balance between generated and consumed power, 24 hours per day, year in, year out.

HSE

HSE Group is Slovenian power generation incumbent and major electro-energy organization, a vertically integrated power producer, trader and supplier to specific large industrial consumers. It owns, through its subsidiaries, hydroelectric plants, thermoelectric plants and a coal mine, united into one brand - the HSE Group.

Spain

Switzerland

EPFL

EPFL is Europe's most cosmopolitan technical university. It receives students, professors and staff from over 120 nationalities. With both a Swiss and international calling, it is therefore guided by a constant wish to open up; its missions of teaching, research and partnership impact various circles: universities and engineering schools, developing and emerging countries, secondary schools and gymnasiums, industry and economy, political circles and the general public.

IT4

It4power is a consulting company based in Zug, Switzerland. The services and trainings it4power provides are focused on implementing open systems and the use of information technologies for the power industry. It4power is the company for IEC 61850 "Communication networks and systems for power utility automation" and all its related topics. The company is involved in the basic research and development of new technologies, which leads to proof of concept implementation projects, mainstream deployment projects and products.