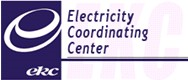 Electricity Coordinating Center (EKC) is a consulting and software company with significant experience in European and SEE Electricity Market, as well as Middle East and Central Asia. EKC provides a full range of incorporated strategic business and technical consultancy and engineering leading models and methodologies in field of Electricity. We provide consultancy services in area of electric power systems, transmission and distribution systems, power generation and electricity markets.
EKC was established in 1993 with prime task to coordinate exploitation and control of power systems in South East Europe. Consultant services are provided within EKC since 1997, when Studies and Consulting Department has been formed in EKC, in order to extend company's profile as well as to increase quality of these services within region of South-East Europe. EKC employs highly skilled and experienced staff, educated and trained to fulfil any task given. Our experts use world-wide known professional software tools (PSS®E, DigSilent Power Factory,WASP IV, GTMax, Antares,…) and also application software developed by EKC (TNA, BETSEE, Merlin, MacSIM… ). Beside successful usage of our software on several international projects, these software tools are used widely in the Continental Europe.
Role in the project: partner with knowledge of generation and transmission modelling and wide experience in development planning and electricity market simulations (from detailed and pan-European perspective, as well as from day-ahead to balancing market); also experienced in development of software solutions.
MAIN TASK ATTRIBUTED IN THE PROJECT
Contribution in WP1, mainly to Task 1.2 (Determination of optimal mix of flexibilities at pan-European level)
Contribution in WP6, mainly to Task 6.1 (Market design and specifications) and Software prototype platforms development in Tasks 6.2 and 6.3