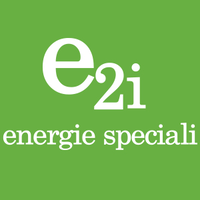 E2i is a leading renewable player in the Italian market with an installed wind power capacity of 589 MW and an installed PV power capacity of 5 MW.
The two quota-holders of E2i are:
F2i – Fondi Italiani per le Infrastrutture, a leading Italian infrastructure fund keen to support the growth of leading players in otherwise fragmented markets, and
a holding company owned by Edison and by EdF EN which contribute their industrial and engineering expertise.
E2i is an asset company with several labor intensive activities outsourced to industrial players and a resulting lean organization, with a growth target to be achieved through (i) Greenfield projects; (ii) Repowering projects and (iii) Mergers & Acquisitions.
E2i has an industrial background with an experienced management team and benefits from stable and predictable revenues and cash flows. At the end of 2016, E2i has been awarded with the incentive mechanism pursuant to the latest incentive auction for eight wind projects totaling for an overall incentivized capacity in excess of 150 MW: of these, 5 are greenfield projects located in the southern regions of Campania, Apulia, Sicily and Basilicata and 3 are repowering projects in Abruzzo and Basilicata regions.
MAIN TASK ATTRIBUTED IN THE PROJECT
E2i will contribute to the project (WP5) bringing its technical expertise in wind technology and wind power plants asset management, to identify the potential RES flexibility services that could be provided by the wind farm of Vaglio (PZ) under construction.
E2i will cooperate with the other partners supporting in the demo site implementation up to the real-time execution phase through the Vaglio wind farm, in the analysis and design of potential RES flexibility services and in the review of the wind farm performances during the test phase.